COMING SOON: Porter Carroll, Jr. in The Evolution of Cabaret
FEINSTEIN'S/54 BELOW, Broadway's Supper Club, presents Porter Carroll, Jr in The Evolution of Cabaret. On July 8th 2017, at 7:00pm. Porter Carroll, Jr. founder of Atlantic Starr the Rhythm and Blues Hit machine from the 70's and 80's and performing world wide in his brand new roll with the number one selling duo in Music history Hall & Oates as their percussionist and vocalist makes his Feinstein's/54 below debut in "The Evolution of Cabaret", with Wali Muhhammad, David Livolsi, Danny Obadia and Erik Perez. Featuring a tasty musical panoply that runs the gamut from R& B and improvisational Jazz to soul, funk, blues, Rock & Roll and more. Come see this innovative cabaret/nightclub act that puts a new exciting spin on popular classics never before seen on the Jazz club and cabaret circuit.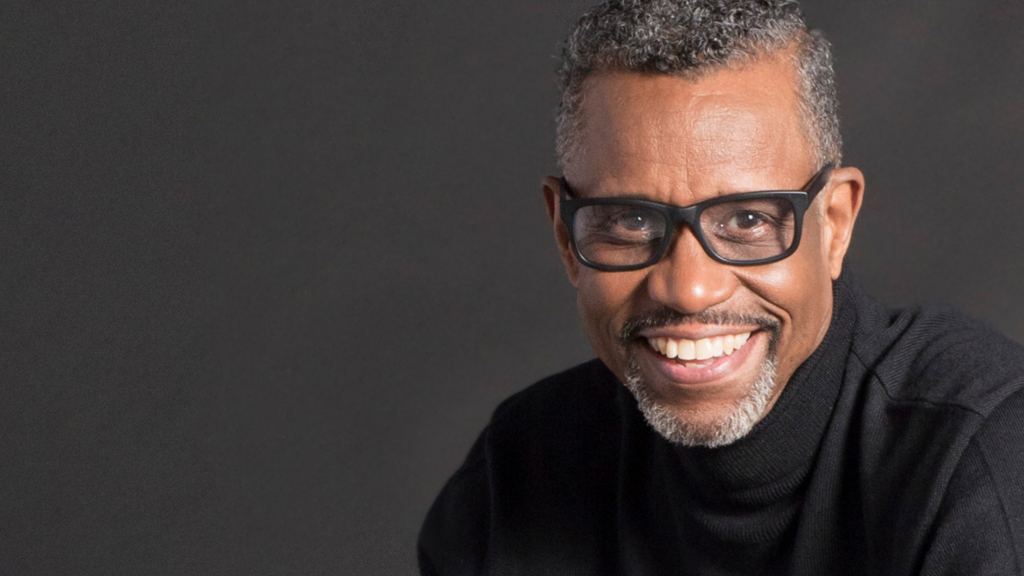 "A bold and daring nightclub act for the modern world." – Chris Epting, Huffington Post

 

"Porter Carroll, Jr beautifully guides us through iconic transformational music by re-imagining the cabaret experience. Not only are songs he selected timeless, showcasing his rich and versatile understanding of our greatest catalog, but he proves in an entertaining way that so is his voice, adeptly and humbly convincing the audience that he was the originator. In every song, I thought I was joyfully hearing it for the first time. Quite a feat. A must see show!" – Doug Glanville, NY Times/ESPN
Wali Muhammad, Musical Director (Guitar): Co-developed "Evolution of Cabaret" with Porter Carroll. Jr. He has performed with various artists, including Tom Browne, Norman Connors, Jean Carne, Donny Hathaway, Bobbie Humphrey, Taj Mahal, Melvin Van Peebles, Noel Pointer, Lonnie Liston Smith, Peter and Stanley Turrentine.
Danny Obadia (Keyboard): Co produced his latest recordings with famed Jazz fusion keyboardist Jeff Lorber with Dave Weckl on drums and Eric Marienthal on saxophone. Danny began his recording career in 1997 with the release of "Where You Belong" by his band Aftertouch on Devon/Savoy records. For the last 16 years he has toured the world with Rock and Roll Hall of Famer Ronnie Spector as her keyboardist, along with producing numerous TV tracks. He has also preformed with Keith Richards, Blondie, Tony Orlando and Joey Ramone.
David Livolsi (Bass): Dave has worked with notable artists such as John Scofield, Bill Evans, Jazz is dead, T. Lavitz, Jerry Goodman, Roberta Flack, Maysa, Najee, Chuck Loeb, Sam Rivers, Kung Fu, John Tropea, David Spinozza and Nelson Rangell.
Erik Perez (Drums): Performs with Live Society, pianist Bob Baldwin and saxophonist Marion Meadows. 
Porter Carroll, Jr. in The Evolution of Cabaret, plays Feinstein's/54 Below (254 West 54th Street) on July 8th, 2017. There is a $35-$80 cover charge and $25 food and beverage minimum. Tickets and information are available at www.54Below.com. Tickets on the day of performance after 4:00 are only available by calling (646) 476-3551.