JUSTIN GUARINI and MICHELE RAGUSA join LINDSAY MENDEZ, JENNA USHKOWITZ, KEALA SETTLE, ANDREW SAMONSKY and MORE join You're Gonna Hate This
JUSTIN GUARINI and MICHELE RAGUSA join LINDSAY MENDEZ, JENNA USHKOWITZ, KEALA SETTLE, ANDREW SAMONSKY and MORE join You're Gonna Hate This
FEINSTEIN'S/54 BELOW, Broadway's Supper Club, presents You're Gonna Hate This.  An all-star reboot of the song-cycle musical originally performed at Joe's Pub by Lindsay Mendez and composer/lyricist Michael Holland (Hurricane, Gashole!). You're Gonna Hate This celebrates America's favorite pastime over the course of 14 dynamic songs. Darkly humorous tales of murder, corruption and mayhem dovetail with a healthy dose of redemption. Crossing, blurring and deliberately smearing the lines of pop, rock, jazz, gospel, and musical theatre, You're Gonna Hate This explores all the stuff we love to hate – and does so with a 4-piece band and pretty much every note the human voice is capable of singing.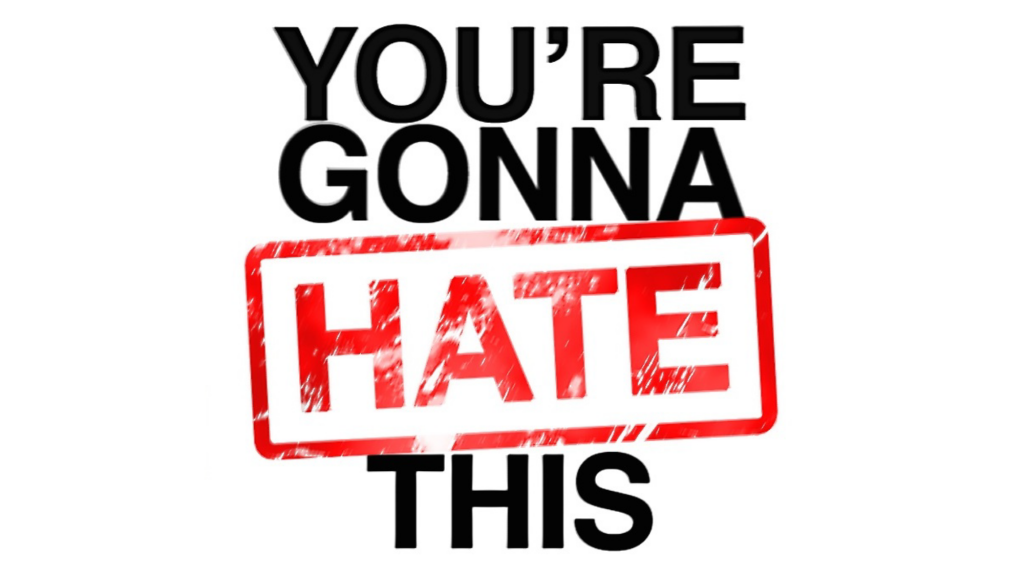 Music & Lyrics by Michael Holland; Direction by Dave Solomon; Musical Staging by Mark Myars; and an all-star cast including Lindsay Mendez, Michael Holland, Ephie Aardema, Lilli Cooper, Jon Viktor Corpuz, Kristin Dausch, Janine DiVita, Justin Guarini, Blaine Krauss, Lorinda Lisitza, Rob Maitner, Taylor Montgomery, Kelli Rabke, Michele Ragusa, Andrew Samonsky, Keala Settle, Justin Talkington, Stephen Todd, Jenna Ushkowitz, Nicholas Ward, and Jared Weiss.
You're Gonna Hate This plays Feinstein's/54 Below (254 West 54th Street) on May 22nd, 2017 at 9:30pm. There is a $35-$75 cover charge and $25 food and beverage minimum. Tickets and information are available at www.54Below.com. Tickets on the day of performance after 4:00 are only available by calling (646) 476-3551.
MORE ABOUT MICHAEL HOLLAND: Michael Holland is a multi-award winning artist with work across the entire musical spectrum. His orchestrations and vocal arrangements can be heard on the Godspell Broadway revival cast recording, (which he also co-produced). Composer/lyricist credits include Horizon Line (Theatre Latté Da, Minneapolis), Hurricane (NYMF), and Believe in Me… a Bigfoot musical (fringeNYC). This year he composed the incidental score for Clue On Stage, which had its world premiere at the Bucks County Playhouse, and he will be scoring Intimate Apparel for Bay Street Theater this summer. Other incidental music credits include Playwrights Horizons, Alley Theatre, Old Globe, Dallas Theater Center, Colorado Shakespeare Festival, Juilliard, and NYU Tisch. As performer/arranger/music director, he (along with co-conspirator Karen Mack) foisted the downtown alt-cabaret favorite Gashole! upon the world from 2001-2013. In association with producer/director Scott Coulter, he has co-created many Feinstein's/54 Below events, such as Turn the Beat Around: 54 Below Celebrates Studio 54, as well as tributes to The Beatles, David Bowie, Prince, George Michael, and some people who are still alive, like Dolly Parton.  And Cher. www.michaelholland.com.