COMING SOON: The Third Annual Harvard-Yale Cantata
FEINSTEIN'S/54 BELOW, Broadway's Supper Club, again presents a cast of Harvard and Yale grads (this year joined by Columbia and Princeton) in The Third Annual Harvard-Yale Cantata. Join us for a unique evening at Feinstein's/54 Below, with Columbia joining Team Harvard as they seek to prevent a three-peat by Team Yale, who will be joined this year by Princeton! Last year's victory was hardly a rout, as Yale squeaked by with a one-point win. This year, there's no telling!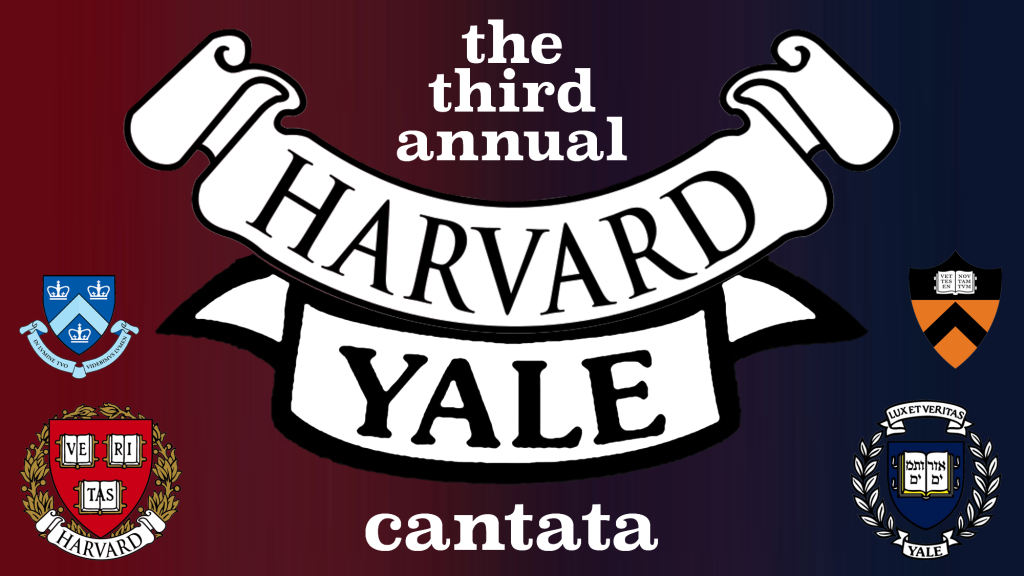 The Columbia-Harvard team will be led by recent Columbia graduate Fernanda Douglas, who will be both team captain and music director. Songwriters will include superstars like Bonnie Raitt (Radcliffe) and Suzanne Vega (Barnard), as well as Jake Chapman(Columbia), Ben Velez (Columbia), and others. Performers are still being assembled but will include Peter Lerangis (Harvard), Yasmeen Audi (Harvard), and more.
The Princeton-Yale team will feature songs by Tina deVaron (Princeton), Bob Stillman (Princeton), Julie Flanders (Yale), Peter Mills(Princeton), Drew Fornarola (Princeton), Alan Chapman (Yale), and more. Performances will be by Brennan Caldwell (Yale; OB: Who's Your Baghdaddy?), the veteran Broadway performer (and songwriter) Bob Stillman (Princeton University; Broadway: Grand Hotel, Dirty Blonde, Grey Gardens), and others.
Appearing as a judge for the second time will be veteran songwriter Marcy Heisler (NYU; Ever After and "Taylor the Latte Boy"). The other judges have not been finalized but in the past have included songwriter Amanda Green (Brown University; Broadway: Hands on a Hard Body, High Fidelity) and SNL's Rachel Dratch (Dartmouth).
The show is formatted after the Harvard-Yale Regatta. There will be seven heats, each with a Harvard or Columbia song pitted against a Yale or Princeton song. The show is produced by Tom Toce (Yale, 1978), who also hosts, in association with Victoria Ordin (Yale, 1995). Musical direction and accompaniment will be provided by Fernanda Douglas (Columbia, 2016).
"The Harvard-Yale Cantata" plays Feinstein's/54 Below (254 West 54th Street) on Thursday, September 7, at 9:30. There is a $35-$40 cover charge ($60 premium) and a $25 food and beverage minimum. Tickets and information are available at www.54Below.com. Tickets on the day of performance after 4:00 are only available by calling (646) 476-3551.