The 12 Days of Books: Day 8
For me, it's always fun to read a play just for fun – as a director and writer and theatre professional, when a play finds it's way into my hands is usually for research, so when I get the opportunity to read the words of a new playwright, it feels like Christmas!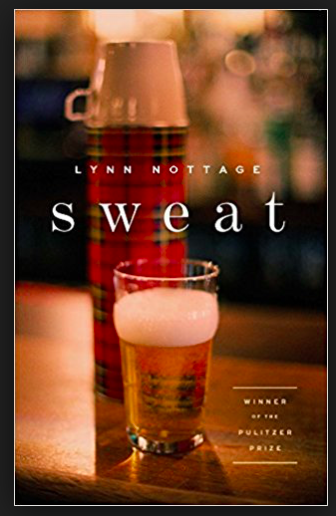 SWEAT is one of those plays that's a gift to storytellers everywhere.
Here's what the fancy book blurbs say:
In one of the poorest cities in America, Reading, Pennsylvania, a group of down-and-out factory workers struggle to keep their present lives in balance, ignorant of the financial devastation looming in their near future. Based on Nottage's extensive research and interviews with residents of Reading, Sweat is a topical reflection of the present and poignant outcome of America's economic decline.
SWEAT by Lynn Nottage is a masterpiece. There's a reason why it won  the Pulitzer Prize for drama – it's brilliant. And compelling, And riveting. And striking. This is play is the thread that weaves together the blanket of humanity.
Buy it.
Read it.
You won't regret it.
Live, Love, Learn,