The 12 Days of Books: Book 10
We could not go through The 12 Days of Books without talking about one of my all time Christmas favorites – The Polar Express. Before it was a beautiful movie, (Hi, Tom Hanks!), it was a children's holiday classic, and with good reason.
Here's the official book blurb: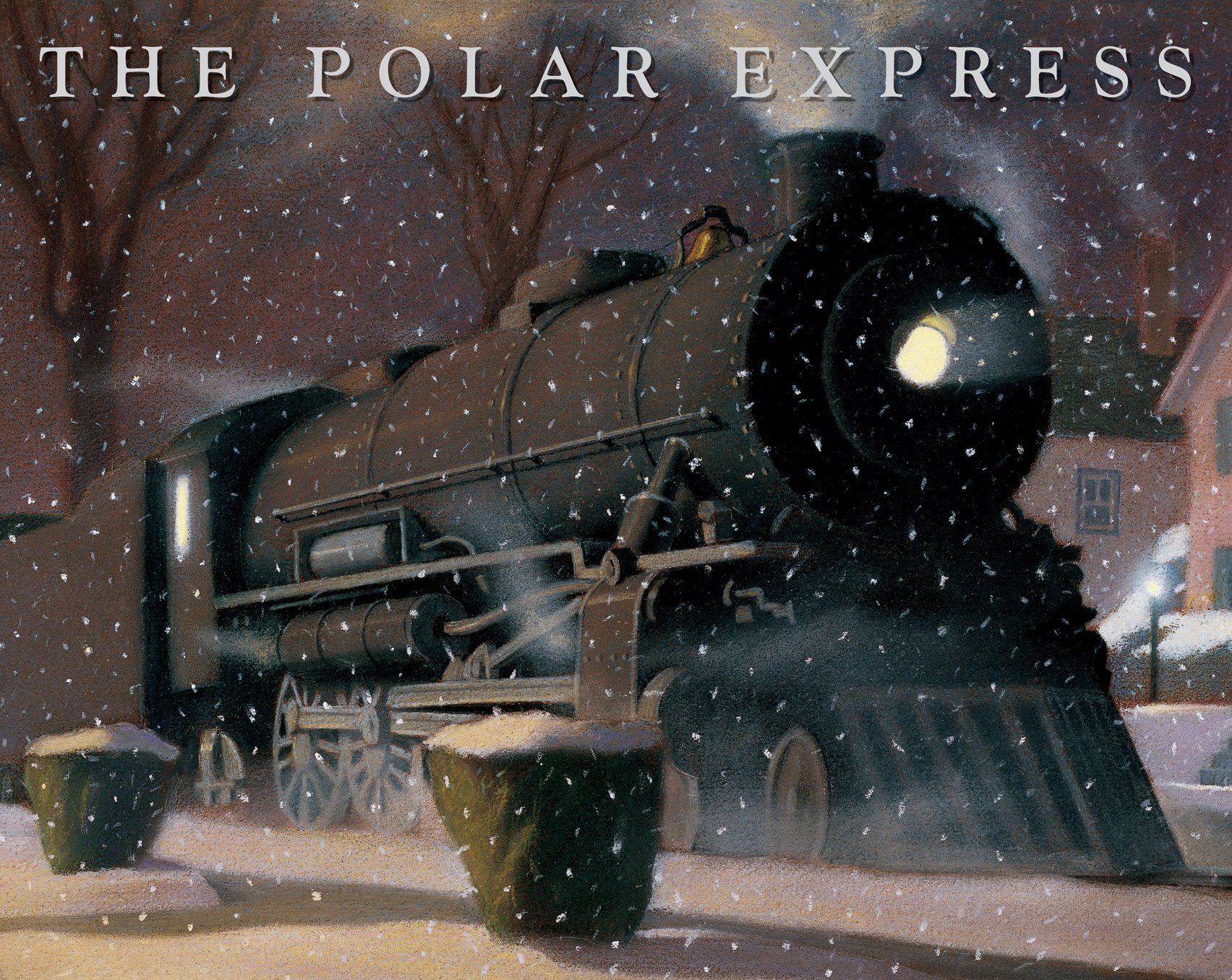 One Christmas Eve many years ago, a boy lies in bed, listening hard for the bells of Santa's sleigh, which he has been told by a friend do not exist. Later that night he hears not bells but a very different sound. He looks out his window and is astounded to see a steam engine parked in front of his house! The conductor invites him to board the Polar Express, a train filled with children on their way to the North Pole.
The train takes the children to the center of the city, where Santa and the elves have gathered for the giving of the first gift of Christmas. The boy is chosen to receive this first gift. Knowing that he can choose anything in the world, he decides on a simple gift: one silver bell from Santa's sleigh. Santa cuts a bell from a reindeer's harness and the delighted boy slips it into his bathrobe pocket as the clock strikes midnight and the reindeer pull the sleigh into the sky.
When the children return to the train, the boy realizes the bell has fallen through a hole in his pocket. Heartbroken, he is returned to his home. In the morning, his little sister finds one small box with the boy's name on it among the presents. Inside is the silver bell! The boy and his sister are enchanted by its beautiful sound, but their parents cannot hear it. The boy continues to believe in the spirit of Christmas and is able to hear the sweet ringing of the bell even as an adult.
The story gives you hope.
The pictures inspire your wildest dreams.
And, it helps you believe in the magic of the season and the good in people.
I think we all could use a little more magic.
Purchase your copy of The Polar Express here.