THE PALEY CENTER FOR MEDIA PRESENTS TNT'S "THE ALIENIST: FROM SKETCHBOOK TO SCREEN EXHIBIT
The Paley Center for Media in Beverly Hills will take visitors inside the opulent Gilded Age of the new TNT series, The Alienist, through multiple costume creations, photography, illustrations, and more from award-winning costume designer Michael Kaplan, the visionary behind the Star Wars sequel trilogy, Blade Runner, Fight Club and Flashdance.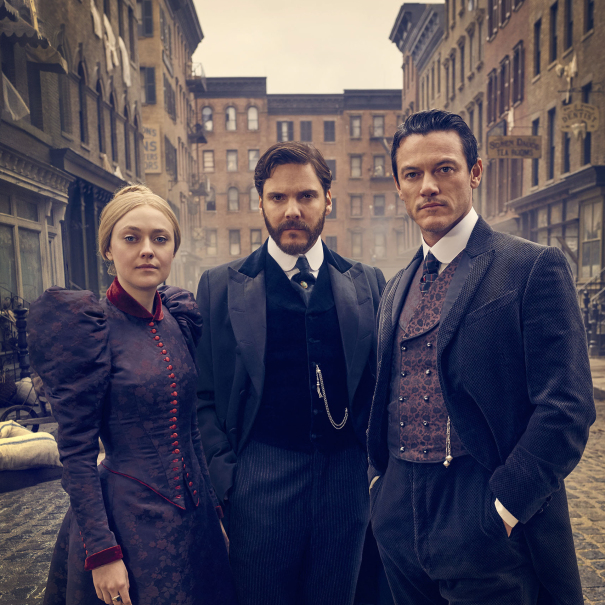 Visitors will have the exclusive opportunity to preview the series' costumes and other artifacts before its TNT debut on January 22. An unflinching psychological thriller amidst the underbelly of New York City's "Gilded Age," The Alienistfollows Laszlo Kreizler (Daniel Brühl, Rush), a brilliant and obsessive "Alienist" in the controversial new field of treating mental pathologies, who holds the key to hunting down a never-before-seen ritualistic killer murdering young boys.  Based on the award-winning, fan-favorite novel by Caleb Carr, with standout performances from Luke Evans (The Girl on the Train) and Dakota Fanning (American Pastoral), The Alienist is a gripping, turn-of-the-century murder mystery like none other: the story of the emergence of the world's most powerful city that will stop at nothing to bury its darkest secrets.
Every year the Paley Center presents exhibits that capture the unique combination of artistry and entertainment, and give visitors a behind-the-scenes look at the creative process that brings their favorite television programs to life. These unique and immersive exhibits are free and open to the public.
The Alienist exhibit takes inspiration from the abstracted architectural and environmental features that are represented throughout the scenography of the series. The concept focuses those themes on one dominant and dramatic idea – suspension – to showcase the Gilded Age costumes and books in a unique and intriguing way.
"The Alienist will take visitors through the world of 1896 New York, a place where mystery lies beneath a glittering surface," said Maureen J. Reidy, the Paley Center's President & CEO. "It's an honor to present this incredible exhibit that captures the mood of TNT's highly anticipated new series."
"Michael Kaplan is a spectacular costume designer and true master of his craft. As he's done so brilliantly in features, Michael enriched the world of The Alienist with his unique vision and meticulous attention to detail," said Michael Engleman, TNT's EVP of Marketing and Brand Innovation. "We've been fortunate benefactors of his stunning work and are delighted to showcase it at the Paley Center."
The exhibit is free and open to the public on January 13, 2018, and will run through March 25, 2018, at the Paley Center's Beverly Hills location (465 N. Beverly Drive, Beverly Hills, CA 90210). For more information on TNT's The Alienist: From Sketchbook to Screen Exhibit, 
Visit paley.me/alienist for additional info!